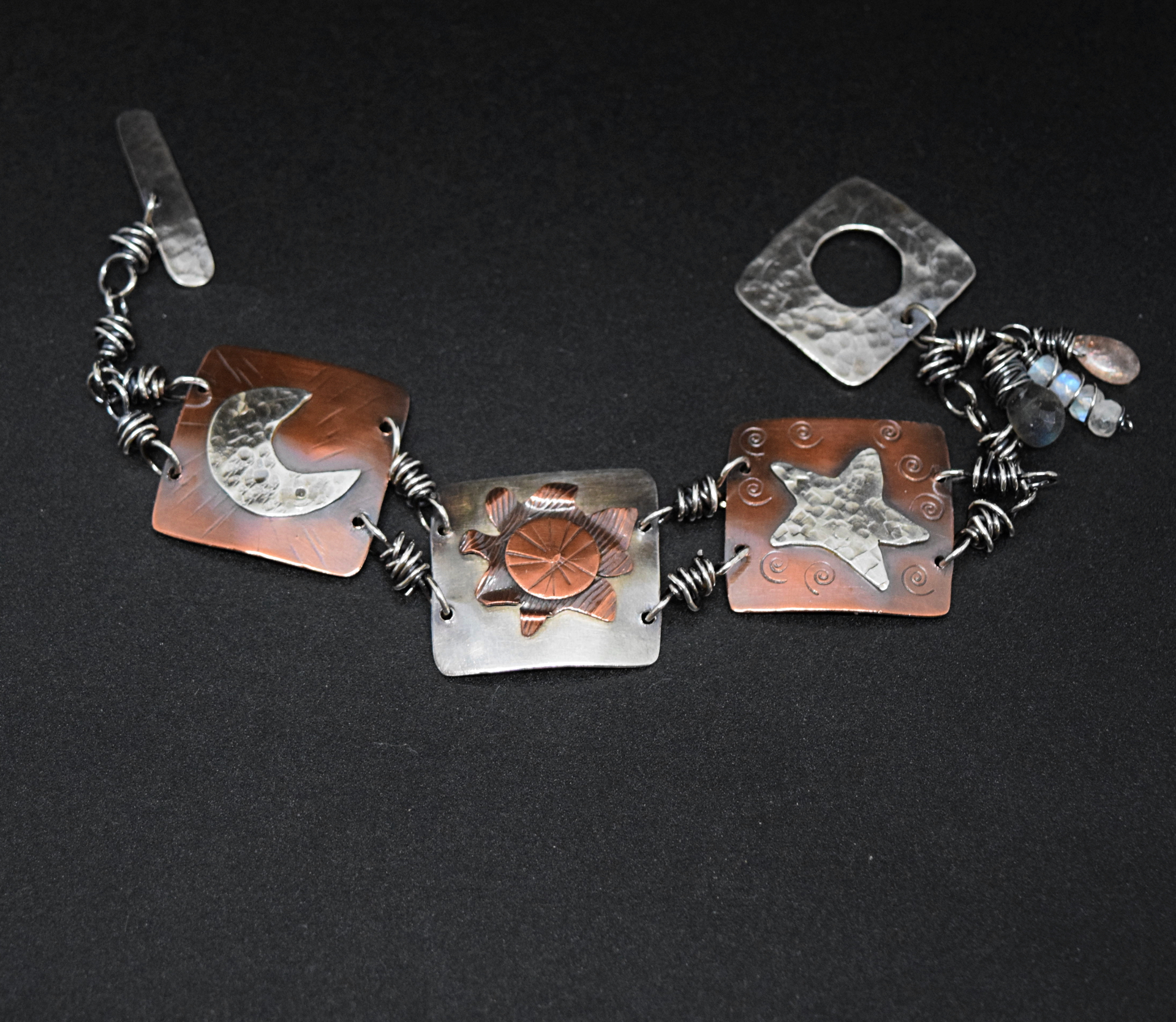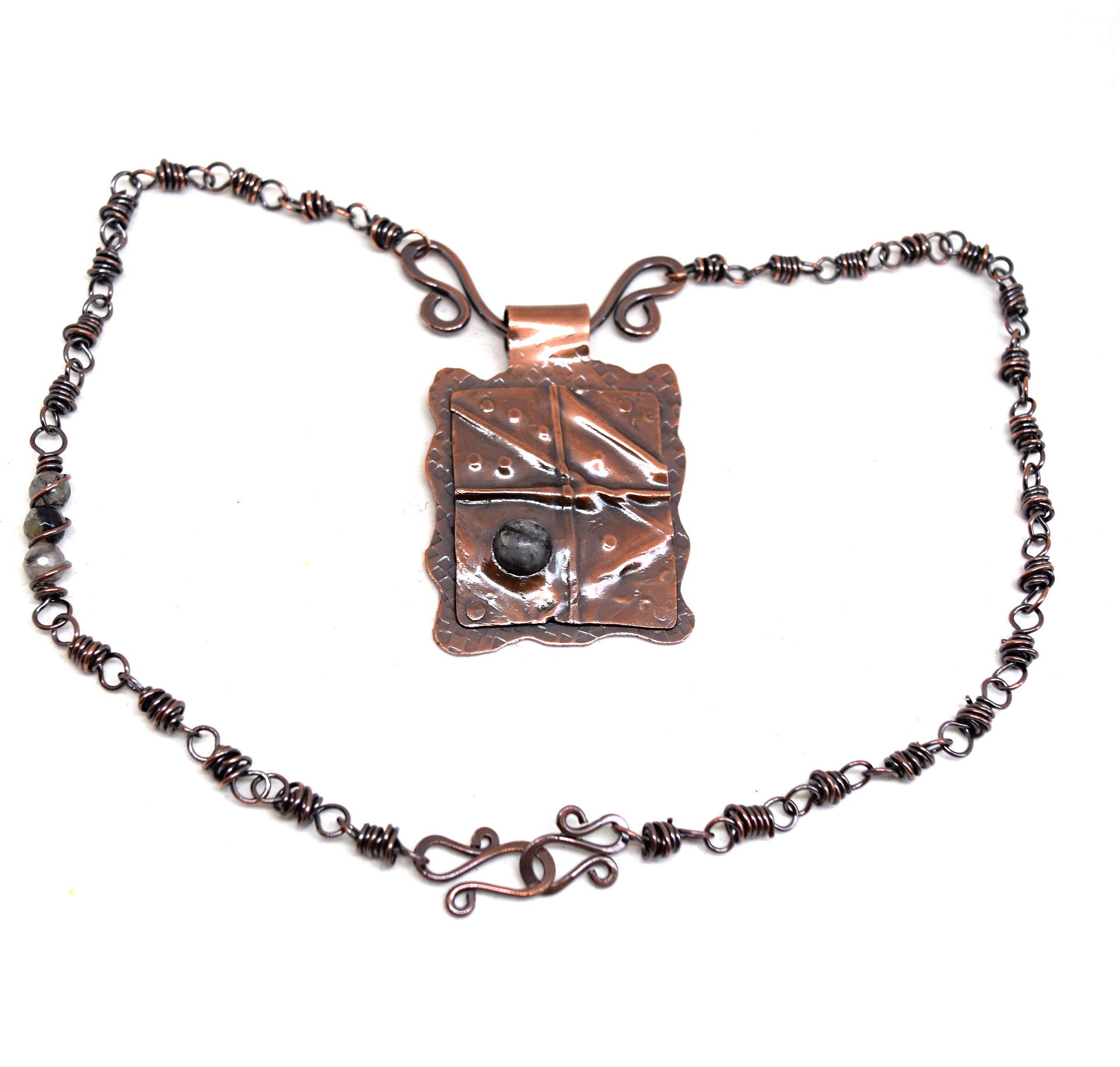 CAROLYN JONES
As a jewelry artist, I work with wire and metal because of the amazing depth and texture that can be achieved by using metal working, wire wrapping and wire weaving techniques. I can transform the most simple materials into a treasure that will be enjoyed and worn for years to come.
I make jewelry that appeals to me rather than following the trends of the day. I find my inspiration in nature and classic patterns. I always have my sketch pad with me to help capture the wealth of ideas I see all around me. Themes such as birds, trees, flowers, animals, ocean life, hearts, and spirals appear in my creations using my favorite materials of copper or sterling silver wire, semi-precious stones, and crystals. I am not limited by these timeless motifs. Rather, as I work on a piece, it develops a life of its own and takes me down new roads in the creative process. As a result, each item has its own unique qualities and is truly "one-of-a-kind."
The end product may be, as a customer described, "deceptively simple," perhaps fashioned solely from copper or silver wire. However, that piece usually involved many hours of work - shaping wire to the right form, hammering it for durability and beauty, and wrapping each wrap with precision and care. I strive to make each item something that will last. Echoing this, I also value handcrafting my own components and charms and prefer to connect parts using wire wrapping or other cold connections instead of jump rings or machine-made elements. This creates an artisan piece that will withstand everyday wear and be treasured for years to come.